UPS Management

UPS Management
POWERCHUTE PERSONAL EDITION

UPS Management
POWERCHUTE BUSINESS EDITION

UPS Management
POWERCHUTE NETWORK SHUTDOWN

UPS Management
UPS NETWORK MANAGEMENT CARDS

UPS Management
MANAGED SERVICES INTEGRATION KITS

UPS Management
ADDITIONAL MANAGEMENT CARDS AND OPTIONS

UPS Management
INTERFACE CABLES

UPS Management
BATTERY MANAGEMENT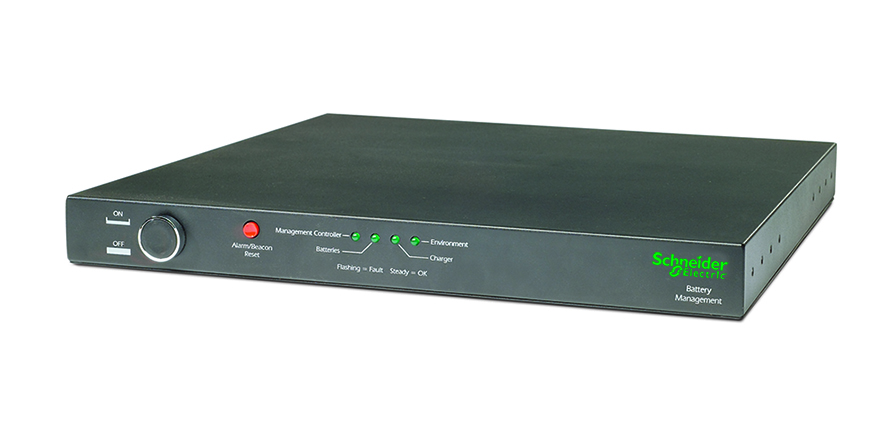 1)POWERCHUTE PERSONAL EDITION
PowerChute Personal Edition software provides safe system shutdown in the event of an extended power outage or computer power problem, preventing potential data corruption. Designed for exceptional usability, it provides first-time users with optimal PC power protection based on APC industry-leading power management expertise. Users also have the option to tailor PowerChute settings for their individual circumstances. Energy cost and CO2 monitoring provides users with a greater understanding of the energy consumed by protected equipment and energy plans enable cost savings. Note: Features vary by Back-UPS model and by operating system.
2)POWERCHUTE BUSINESS EDITION
PowerChute Business Edition software provides UPS management, safe system shutdown and innovative energy management capabilities. In the event of an extended power outage, graceful unattended shutdown ensures no information is lost and time to recovery is minimized. Energy cost and CO2reporting provides greater understanding of the energy consumed by IT equipment enabling improved energy efficiency. Highly valued risk assessment reports detect potential threats to availability while advanced analysis features help to identify the causes of potential UPS and power related problems before they occur, ensuring the health of your system.
3)POWERCHUTE NETWORK SHUTDOWN
PowerChute Network Shutdown works in conjunction with the APC UPS Network Management Card to protect your physical and virtual IT environment from threats to IT availability. Network-based, graceful, unattended shutdown of your physical servers and virtual machines protects data integrity and reduces system downtime when critical events such as extended power outages occur. Its scalable architecture can support a virtually unlimited number of client systems. PowerChute Network Shutdown is easily configurable via a browser interface and supports Single, Redundant and Parallel UPS configurations.
4)UPS NETWORK MANAGEMENT CARDS
APC UPS Network Management Cards allow for secure monitoring and control of an individual APC UPS via web browser, command line interface, or SNMP. The configurable notification features keep you informed of problems as they occur. For protected servers, the included PowerChuteTM Network Shutdown software provides graceful, unattended shutdown in the event of an extended power outage, always keeping business information safe.
5)MANAGED SERVICES INTEGRATION KITS
Managed Services Integration Kits integrate APC equipment into popular Remote Monitoring and Management tools using SNMP via the APC Network Management Card. Once imported, these Integration Kits provide a wider and more comprehensive range of monitoring points beyond the out-of-the-box capabilities that most tools provide. System Administrators can easily monitor asset status and health based on polling and traps generated on the APC device.
6)ADDITIONAL MANAGEMENT CARDS AND OPTIONS
Choose from a range of additional UPS management devices to enhance the management capabilities of your APC Smart-UPS or Symmetra UPS. SmartSlot Cards use the internal UPS accessory slot to enhance the performance of your UPS. Monitor or control third-party devices via a dry-contact interface with the Relay I/O card. This SmartSlot card allows you to turn on and off other devices or receive notifications for equipment located close to your UPS. For safe system shutdown of multiple servers powered by and connected serially to a single UPS, choose an interface expander. Please see below for the range of various options providing additional management capabilities for your UPS.
7)INTERFACE CABLES
For operating systems with basic shutdown capabilities, UPS Cable Interface Kits are available for use with all APC UPSs with dedicated RS-232 serial ports. An extension cable lets your UPS send signals over longer distances.
8)BATTERY MANAGEMENT
APC's smart-charging Battery Management System ensures UPS batteries are optimally charged and ready for use. This browser-accessible, 1U rackmountable system combines battery monitoring and testing with individual boost charging for peak battery performance. Integration into your preferred building management system or use of a Web browser provides visibility of the health and status of your batteries. Resolve battery problems before they affect availability.

HOME PAGE